Long Bungee Sheepskin Treat Pouch CHASER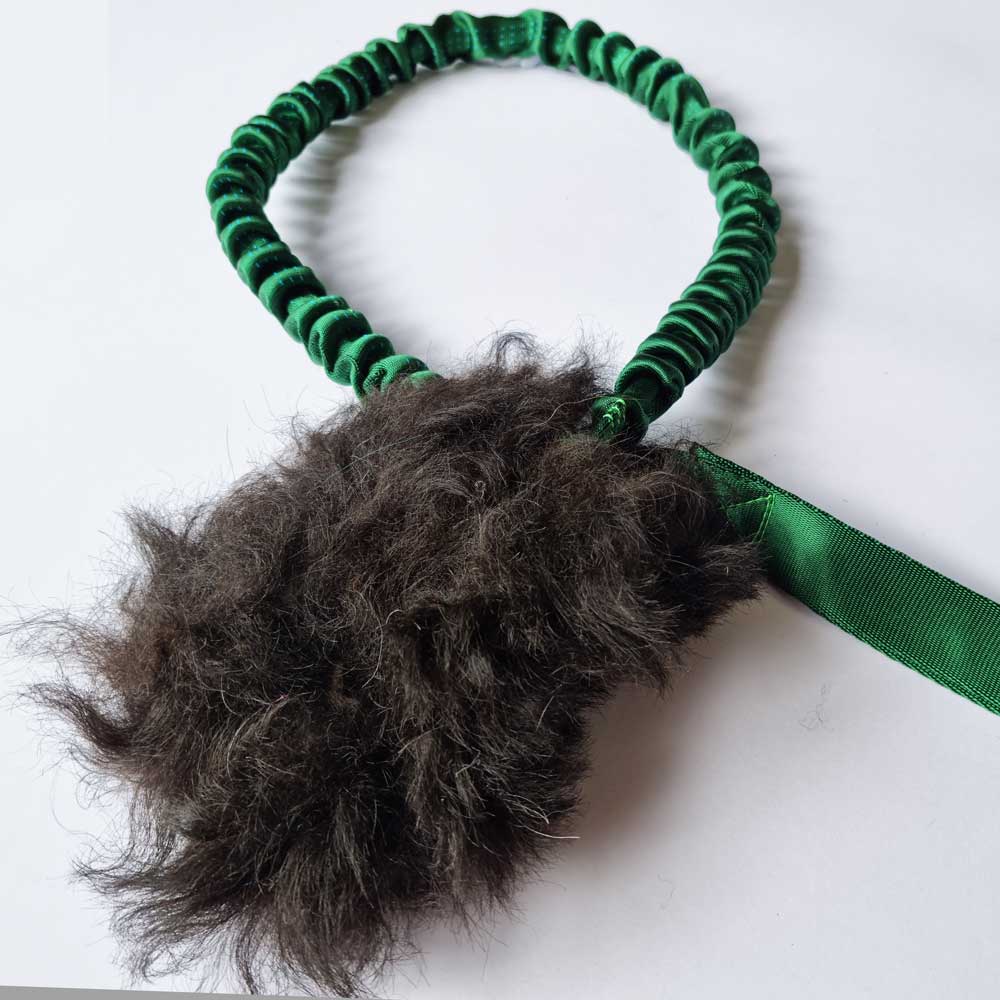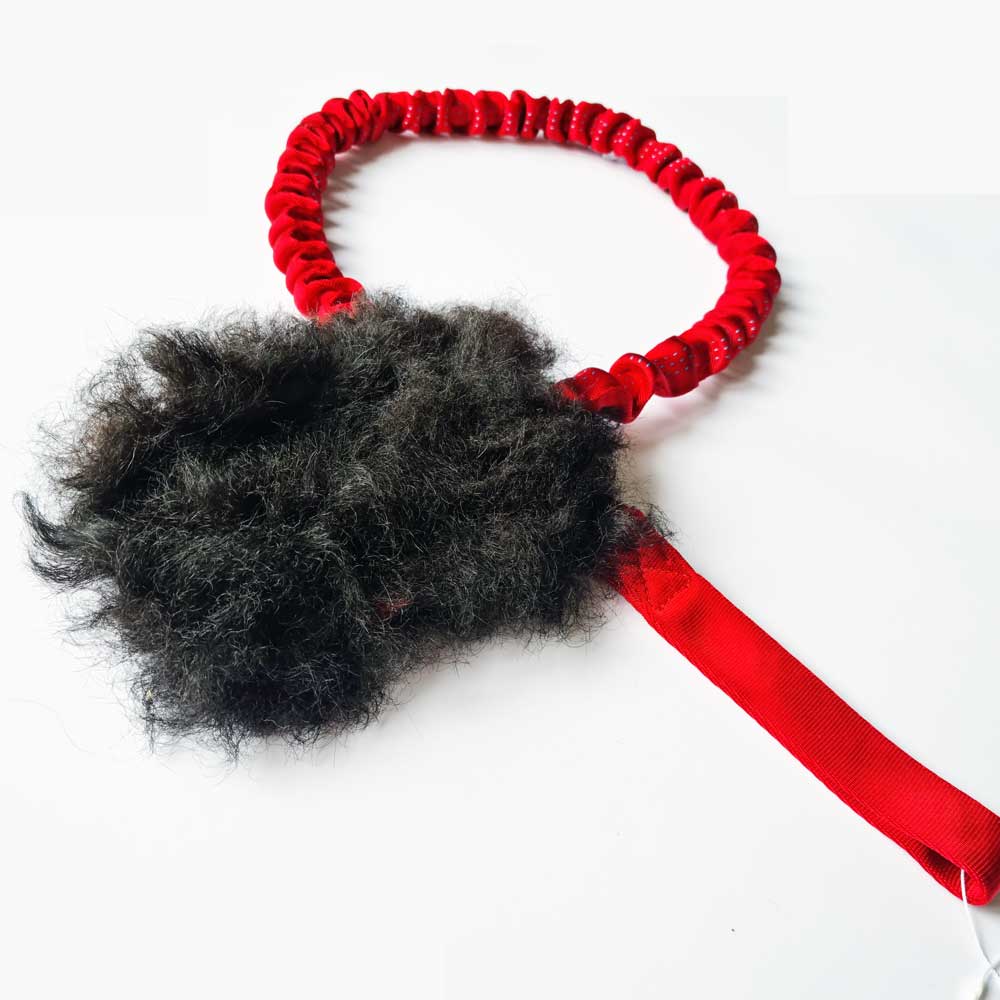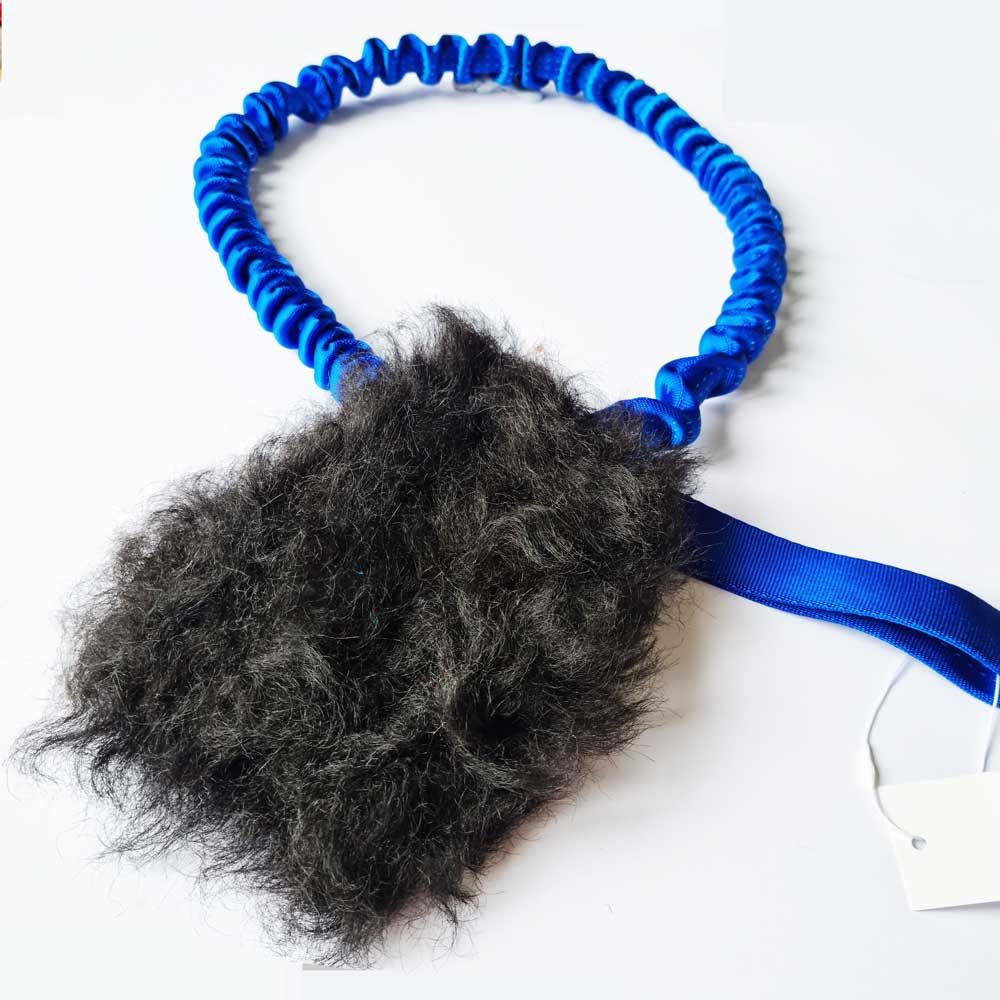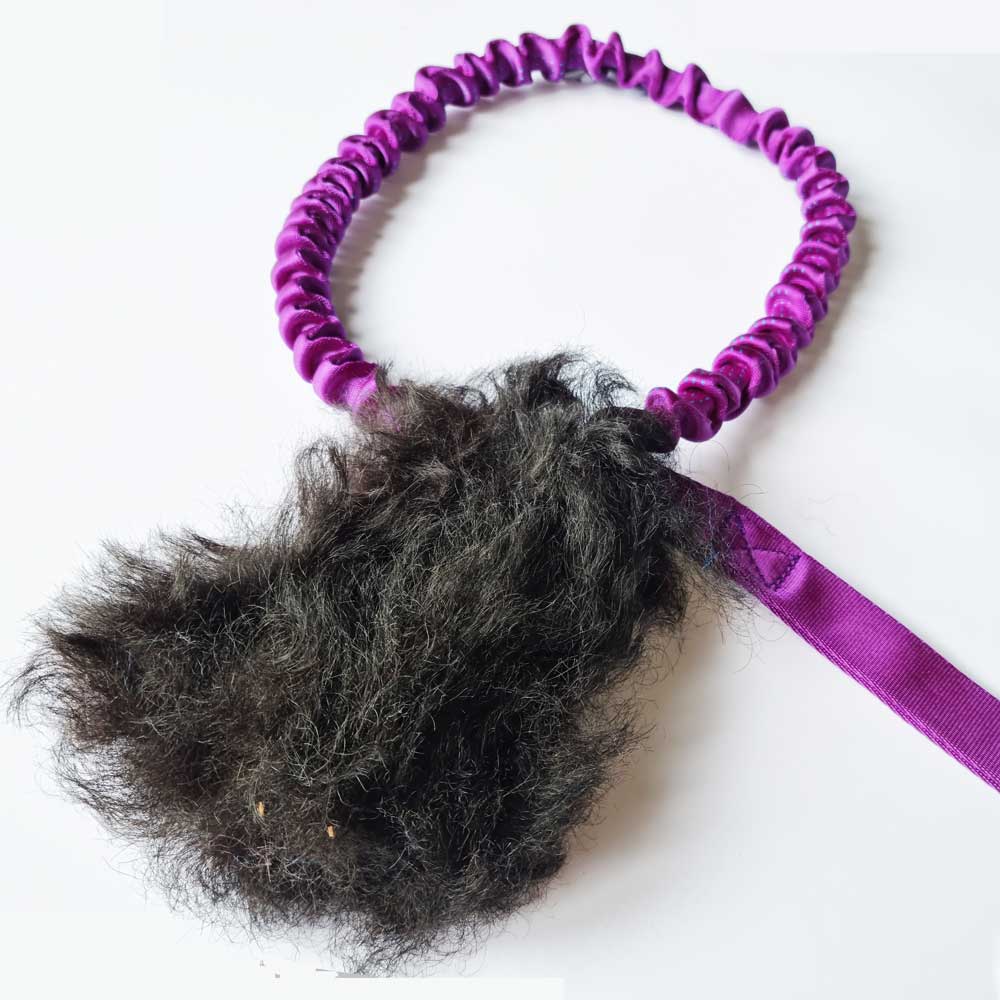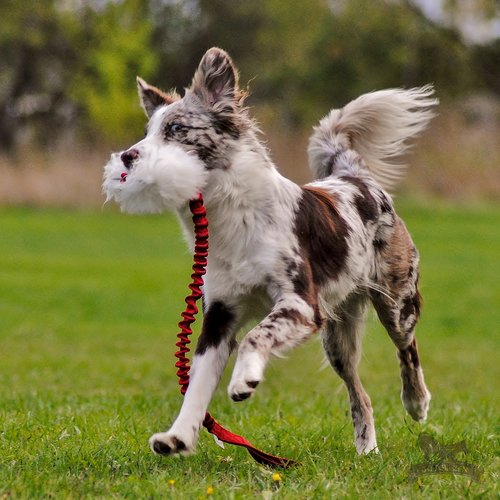 Long Bungee Sheepskin Treat Pouch CHASER
Regular price
$5500
$55.00
The ultimate toy that suits both the toy-crazy dog and the more hard-to-motivate dog. The treat pouch can be stuffed with either treats or squeakers (not included).
With this toy you can learn the hard-to-motivate, but food-driven, dog to love to play with you.
Stuff the toy with the dog's favourite treats and reward the dog with the treats when the dog chases/grabs/tugs with the toy.
Step by step you can expect the dog to do more before rewarding. In the end you will have a crazy tugger that will enjoy the game, even if there are no treats. This toy is also suitable for dogs that already loves to play. Then you don't have to stuff the toy with anything, but if you want to reward the dog a little more you can surprise the dog with sometimes stuffing the toy with some yummy treats, or why not stuff it with a couple of squeakers?
Play style:
Tugging is everything
Give me a game of chase and I'm yours
I'm a foodie
Tugging Power:
Gentle
Intermediate
Strong
Sound
Possibility to put squeaker inside
Color: Sheep fleece is in a variety of colors ..Current stock is BLACK. Available in a variety of webbing color. Please allow us to choose
The toy is made with several layers of fabric, which makes it very durable, even for the intense tugger.
• The inside is made of water-resistant material that is easy for you to clean.
• The treat pouch is sealed with velcro, and is easily opened using the two tabs.
• Put a couple of squeakers inside the toy to make it into a squeaker toy (we recommend you to buy several squeaker pillows and with different sounds, the dogs usually loves making different noises depending on where they grab the toy).
• Stuff the toy with some yummy treats and reward the dog for playing by opening the toy and letting the dog eat the treats.
• Made of enticingly fluffy sheepskin from Swedish sheeps with handles in different colors.
• The sheepskin is organically tanned.
• Sheepskin is a very tough skin, it can vary in density and thickness.
• The perfect toy for the hard-to-motivate dog. Tempt the dog with a fun game of chase with this long-handled toy.
• The long handle is ideal for owners of puppies and small dogs since you don't have to bend over to play.
• Teach your dog to love to tug by alternating between a fun game of chase and tugging.
• Bungee reduces jarring of the dog's neck and handler's shoulder.
• Handle made of climbing-grade webbing, durable enough even for the toughest tuggers.
• Please note that Doggie-Zen toys are designed for active play between dog and handler. They are not designed for chewing.
Size : Medium Total length: approximately 112 cm Handle: approximately 100 cm Fur: approximately 7x12 cm
Extra In this toy you can fit two squeakers inside, to make the toy into a fun squeaker toy.
Wash care
Sheepskin toys can be hand or mashine washed on a low heat (max 30° C) woollen or delicate cycle with washing powder intended for wool or leather. Remove squeakers before washing.
Origin
Sheepskin: Sweden
All Doggie-Zen products are made in Sweden.

The toy has an inside of easily-cleaned water-resistant fabric.
Orders will generally be shipped to you by regular Australia Post (uninsured) or a best priced Courier.
How long does it take for your order to arrive?
Generally orders will be despatch TWICE per week on a Monday/Tuesday and Thursday/Friday depending on volume of orders. Once dispatched, regular Australia post/Courier delivery times apply. Please refer direct to Australia Post/courier for delivery times to your area. Tracking details will be sent to you once your order is packed ready to be despatched.
Shipping for BULKY items requiring couriers will be quoted and invoiced separately using Paypal. Couriers require a physical delivery address.
For more details on our delivery service please click on the appropriate link found in the footer menu.
We offer HASSLE FREE returns within 14 days of purchase if you change your mind. For more details please click on the appropriate link found in the footer menu.