Dogs in Translation Workbook– A Unique Journey of Observation and Interpretation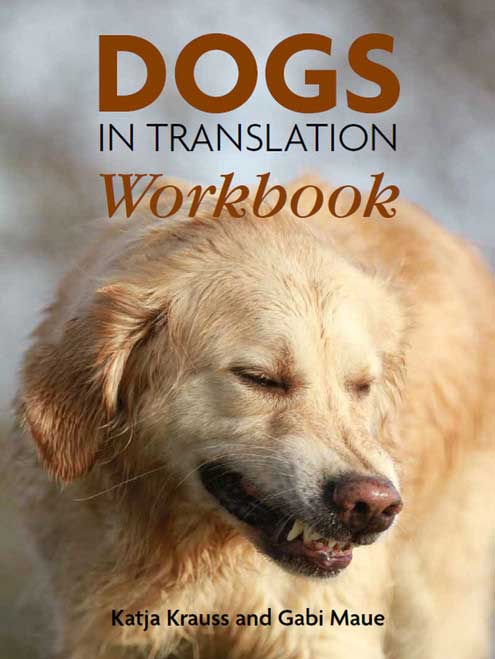 Dogs in Translation Workbook– A Unique Journey of Observation and Interpretation
Regular price
$2600
$26.00
Author:  Katja Krauss and Gabi Maue
Publication Year: 2022
No of pages: 52
Authors Gabi And Katja Krauss have taken the key points of Dogs in Translation and produced a workbook which allows teachers to set exercises, and gives students - and enthusiasts - an opportunity to hone their observational skills and predict outcomes.

Featuring body language, communication signals, and emotions, each exercise is centered round photographs depicting a developing situation. The student is asked to describe and analyse what they see, and then answer questions pertaining to the dogs' responses. All is revealed in the second half of the workbook- outcomes- which gives photographic evidence and commentary to confirm what happened next.

The Dogs in Translation Workbook is an essential tool for teachers and students but perhaps, even more importantly, it gives all enthusiasts a chance to fine-tune their dog-reading skills, contextualise what is going on, and then decide what would be the best course of action.

Gabi Maue is a Level 3 Tellington TTouch practitioner for dogs and small animals. She hosts seminars and lectures on the Tellington TTouch method, on communication, learning behavior and behavioral problems as well as on the neuropsychology of dogs.

Katja Krauß is a state-approved dog expert, TopTrainer, and runs the dog school GREH in Berlin. She is also a Tellington TTouch Instructor, of which there are only around twenty in the world, for dogs and small animals. She has already written three dog books for various publishers and has released a DVD. Her best-known client is the sheikh of Dubai, to whom she has been flying for years to train the trainers there.

Orders will generally be shipped to you by regular Australia Post (uninsured) or a best priced Courier.
How long does it take for your order to arrive?
Generally orders will be despatch TWICE per week on a Monday/Tuesday and Thursday/Friday depending on volume of orders. Once dispatched, regular Australia post/Courier delivery times apply. Please refer direct to Australia Post/courier for delivery times to your area. Tracking details will be sent to you once your order is packed ready to be despatched.
Shipping for BULKY items requiring couriers will be quoted and invoiced separately using Paypal. Couriers require a physical delivery address.
For more details on our delivery service please click on the appropriate link found in the footer menu.
We offer HASSLE FREE returns within 14 days of purchase if you change your mind. For more details please click on the appropriate link found in the footer menu.