Running Contacts Workbook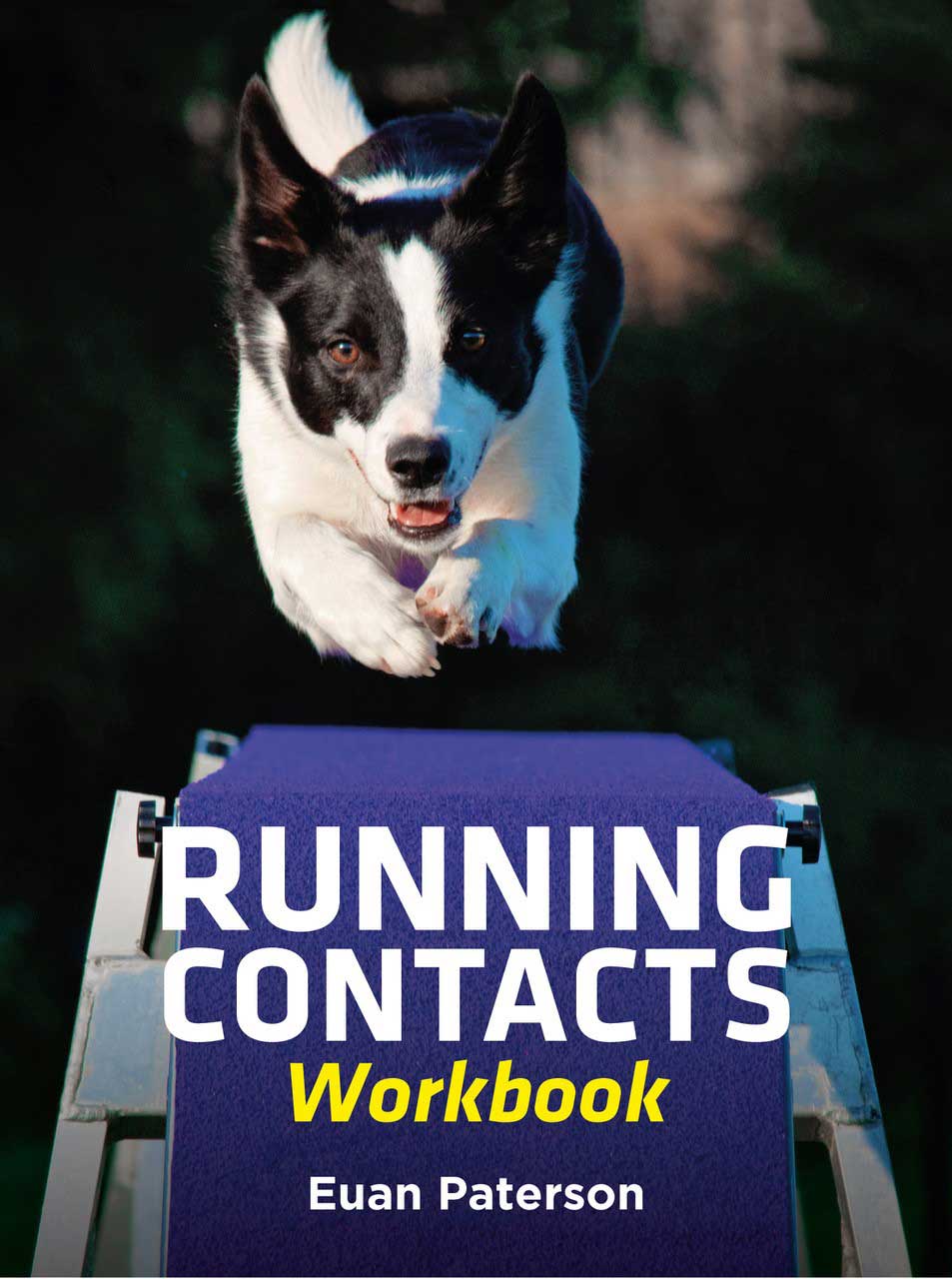 Running Contacts Workbook
Regular price
$4900
$49.00
Let's RUN!
Author: Euan Paterson
Format: Spiral
Length: 98 pages
Release Date: 2023 
Running contacts are faster, more competitive, more consistent, and physically less demanding than stopped contacts. Blasting across the contacts is an adrenaline rush for dog and hander alike.

But how do we go about training this skill, which demands such precise criteria? Euan Paterson, one of the UK's foremost handlers, confesses to having something of an obsession with running contacts, and has devised a training programme that is efficient, effective, and gives the dog a clear understanding of what is required.
Learn how to train this safely and effectively with the Running Contacts Workbook - the book that will take your agility skills to a new level.
In this workbook, Euan works through the stages of training, step by step, for both the dog walk and the A-frame, using diagrams and photos as training tools. He has also devised a number of sequences to test newly acquired skills. 
Euan is keen to emphasis that one size does not fit all, and in the course of the workbook, he puts forward training options and problem solving solutions so that his training programme is applicable to every dog and every handler. 
Contents
About the Author
Euan Paterson is one of UK's leading agility handlers and has also achieved major success in the international circuit. In partnership with his dog, Crazee, he won gold at the 2019 FCI World Agility Championships, winning the individual agility round.
Early in his agility career, Euan became aware of the importance of running contacts for speed, accuracy and for the physical wellbeing of the dog. He has therefore made this a speciality of his training programme. 
Euan says "Agility is simply the best way to build a strong relationship with your dog. Working together you discover a unique way to communicate with each other- and have lots of fun too!"
Orders will generally be shipped to you by regular Australia Post (uninsured) or a best priced Courier.
How long does it take for your order to arrive?
Generally orders will be despatch TWICE per week on a Monday/Tuesday and Thursday/Friday depending on volume of orders. Once dispatched, regular Australia post/Courier delivery times apply. Please refer direct to Australia Post/courier for delivery times to your area. Tracking details will be sent to you once your order is packed ready to be despatched.
Shipping for BULKY items requiring couriers will be quoted and invoiced separately using Paypal. Couriers require a physical delivery address.
For more details on our delivery service please click on the appropriate link found in the footer menu.
We offer HASSLE FREE returns within 14 days of purchase if you change your mind. For more details please click on the appropriate link found in the footer menu.